CaverFlo Natural Herbal Coffee
25G x 10 Sachets
Stay Harder. Stand Stronger. Go Longer.
CaverFlo Coffee
Did you know that more than 50 percent of the people in the US drink coffee every single day? The average per person in the States is 3.1 cups of coffee per day, the results of a poll show.

Coffee is a great beverage but it has the potential to become even more enjoyable and practical. Caverflo natural herb coffee really add's a new dimension to the coffee-drinking ritual.

Caverflo natural herb coffee combines delicious instant coffee with natural aphrodisiacs. This way, people can enjoy their favorite drink while simultaneously addressing a sexual let down.

Natural aphrodisiacs have been used for centuries and contemporary clinical studies confirm the fact that plant extracts can resolve efficiently a medley of health conditions.

Our formula increases the feeling of energy, stamina, and libido which is also important for a satisfactory bedroom session. This way, the product addresses several needs. In addition, it tastes delicious, a fact that has made it increase its popularity tremendously.

How CaverFlo Coffee can help

Do you suffer from any of the following problems?:

Sluggishness
Low energy
Low Sexual drive, energy or stamina
Unmotivated
Depression

If you do, you could be one of millions of people suffering from low testosterone. Testosterone in a hormone produced mainly in men important for many functions and purposes, but levels reach their peak at about age 30 and decrease every year after.

But CaverFlo can safely and naturally boost your own body's testosterone production.
The Tongkat Ali Root used in CaverFlo has recently received much recognition after a series of studies conducted by the Malaysian Government's Forest Research Institute and centuries of indigenous knowledge for its role as a natural testosterone booster and its ability to increase blood flow to the testes. It does not contain Testosterone but only helps your own body make more of it.

Maca root is a high altitude plant used increase stamina, sperm production, and overall well being in males.
Guarana is a mentally stimulating alertness aid that has a better caffeine complex than coffee.

---
Adakah anda mengalami mana-mana masalah berikut ?:


Kelesuan
Tenaga yang rendah
Low Seksual drive, tenaga atau stamina
Malas
Kemurungan
Jika ini terjadi pada diri anda, anda boleh menjadi salah satu daripada berjuta-juta orang yang mengalami testosteron yang rendah. Testosteron dalam hormon yang dihasilkan terutamanya pada lelaki penting untuk banyak fungsi dan tujuan, tetapi tahap mencapai puncak mereka pada kira-kira umur 30 dan berkurangan setiap tahun selepas.
Tetapi CaverFlo selamat dan semulajadi boleh meningkatkan pengeluaran testosteron tubuh anda sendiri.
AkarTongkat Ali yang digunakan dalam CaverFlo baru-baru ini mendapat pengiktirafan banyak selepas beberapa siri kajian yang dijalankan oleh Institut Penyelidikan Perhutanan Kerajaan Malaysia dan ke-pengetahuan asli untuk peranannya sebagai penggalak testosteron semulajadi dan keupayaan untuk meningkatkan aliran darah ke testis itu. Ia tidak mengandungi Testosteron tetapi hanya membantu badan anda sendiri membuat lebih dari itu.
Akar Maca adalah tumbuhan tanah tinggi yang digunakan peningkatan stamina, pengeluaran sperma, dan keseluruhan kesejahteraan pada lelaki.
Guarana adalah bantuan kecerdasan mental merangsang yang mempunyai kompleks kafein lebih baik daripada kopi.


Hard. Strong. Long.
R. Zachary
- This coffee is awesome and it doesn't work sometimes it works everytime...
J. Young
- I love my coffee this guy has fast shipping and this sh- - works!
L. George
- It works what can you say and it does what it say's.
D. Spencer
- Product works good/ very fast shipping!
S. Johnus
- Transaction was easy and fast and I will order again.
L. Sanchez
- Great stuff
---
Powered by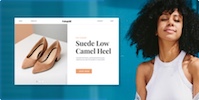 Create your own unique website with customizable templates.