VICTORY WAY ENTERPRISE
---
VICTORY WAY TRADING SERVICE NETWORKING SERVERS ARE RELIABLE.

Victory Way Networking provides herbal health products quality, which aims to help improve the quality of your health. We are one of the online and offline businesses registered in Malaysia. Operated by experienced and dedicated, so creating a high quality service quality.





We are in the Victory Way Networking also run trading company. We chose quality products, valid from legal expenses approved by the FDA, GMP and Halal.





We expect health products, beverages and other items such as herbs that we market well received and helpful preferably that can help create the best health for customers.





We will always try to give the best service, in terms of service, health and satisfaction of our customers is happiness.

We are always open to constructive criticism and because of your comments. In order to improve the quality of our service.

HERBAL PRODUCTS FROM USE OF OUR SERVICES


Herbal products we basically have two big benefits for health care and for medication. Usually we pay less attention to aspects of health and sickness and diseases coming, stone we are trying to do anything for treatment. Very regrettable between polar consciously or not this is true not hamper the overall enveloped our society, which will realize the importance of health care when ill from the disease.





It is time we no longer overlooked health problems, because health care is much easier and cheaper, than the cure.

Health is Worth




Healthy it is EXPENSIVE




MORE EXPENSIVE but if ILL.

VICTORY WAY NETWORKING PELAYAN PERKHIDMATAN TRADING YANG DIPERCAYAI.

Victory Way Networking menyediakan produk-produk herba kesihatan yang berkualiti yang bertujuan untuk membantu meningkatkan kualiti kesihatan Anda. Kami merupakan salah satu pusat perniagaan secara online dan offline berdaftar di Malaysia. Dikendalikan oleh kakitangan yang berpengalaman dan berdedikasi tinggi, sehinggakan menciptakan mutu perkhidmatan berkualiti tinggi.





Kami adalah di Victory Way Networking juga menjalankan perusahaan secara trading. Kami memilih produk-produk yang berkualiti, sah dari hukum pengeluaran yang mendapat kelulusan dari FDA, GMP dan Halal.





Kami berharap produk-produk kesihatan, minuman dan yang lainnya seperti herbal yang kami pasarkan dapat diterima dengan baik dan bermanfaat sebaik-baiknya yaitu dapat membantu menciptakan kesihatan terbaik bagi para pelanggan.





Kami akan selalu berusaha memberi pelayanan terbaik, dari segi layanan, kesihatan dan kepuasan pelanggan adalah kebahagian dari kami.





Kami selalu terbuka untuk menerima teguran dank komen yang membina dari Anda. Demi untuk meningkatkan mutu perkhidmatan kami.

PENGGUNAAN PRODUK HERBA PERNIAGAAN KAMI


Produk-produk herba kami pada dasarnya memiliki 2 manfaat besar iaitu untuk menjaga kesihatan dan untuk pengubatan. Biasanya kita kurang memperhatikan aspek menjaga kesihatan dan saat sakit dan penyakit yang mendatang, batulah kita berusaha untuk melakukan tindakan berubat. Sangat dikesalkan antara sedar atau tidak polar yang tidak benar ini hamper menyelimuti keseluruhan masyarakat kita, yang baru akan menyedari pentingnya menjaga kesihatan ketika menderita sakit dari penyakit.





Sudah saatnya kita tidak lagi terlepas pandang masalah kesihatan, kerana menjaga kesihatan jauh lebih mudah dan murah, dibandingkan dengan mengubati penyakit.

SIHAT itu Berharga…




Sihat itu Mahal…




Tapi LEBIH MAHAL jika SAKIT.
Hard. Strong. Long.
Powered by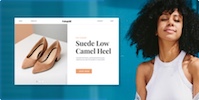 Create your own unique website with customizable templates.